We are home at last, after ten days in some of our favorite Italian cities. I started going to Italy with my husband and his family several years ago, but the charm never wears. There are some favorite photos on my Instagram, but here I wanted to go more into what each day was like, the towns I love, and the traditions Sam and I have built.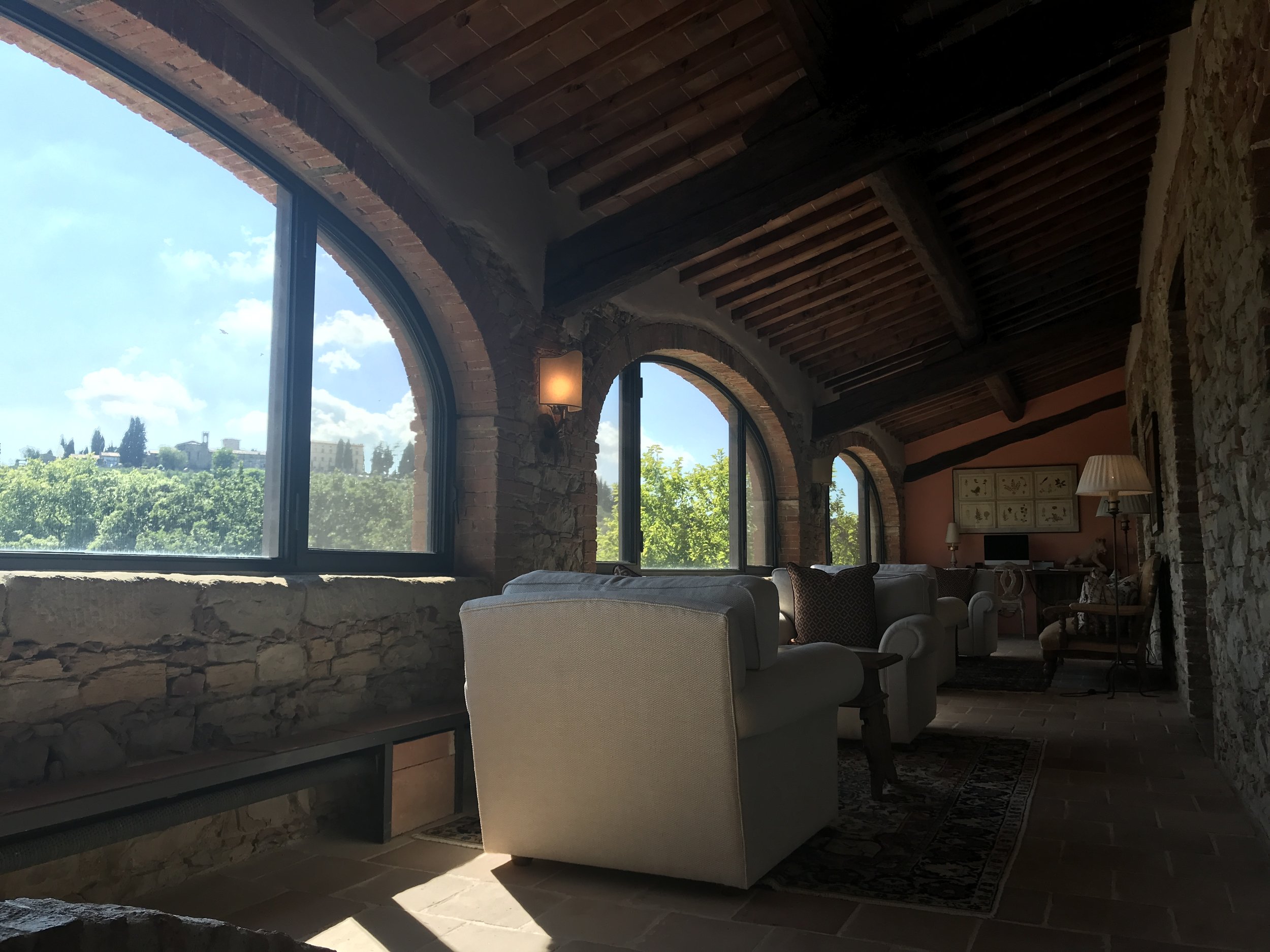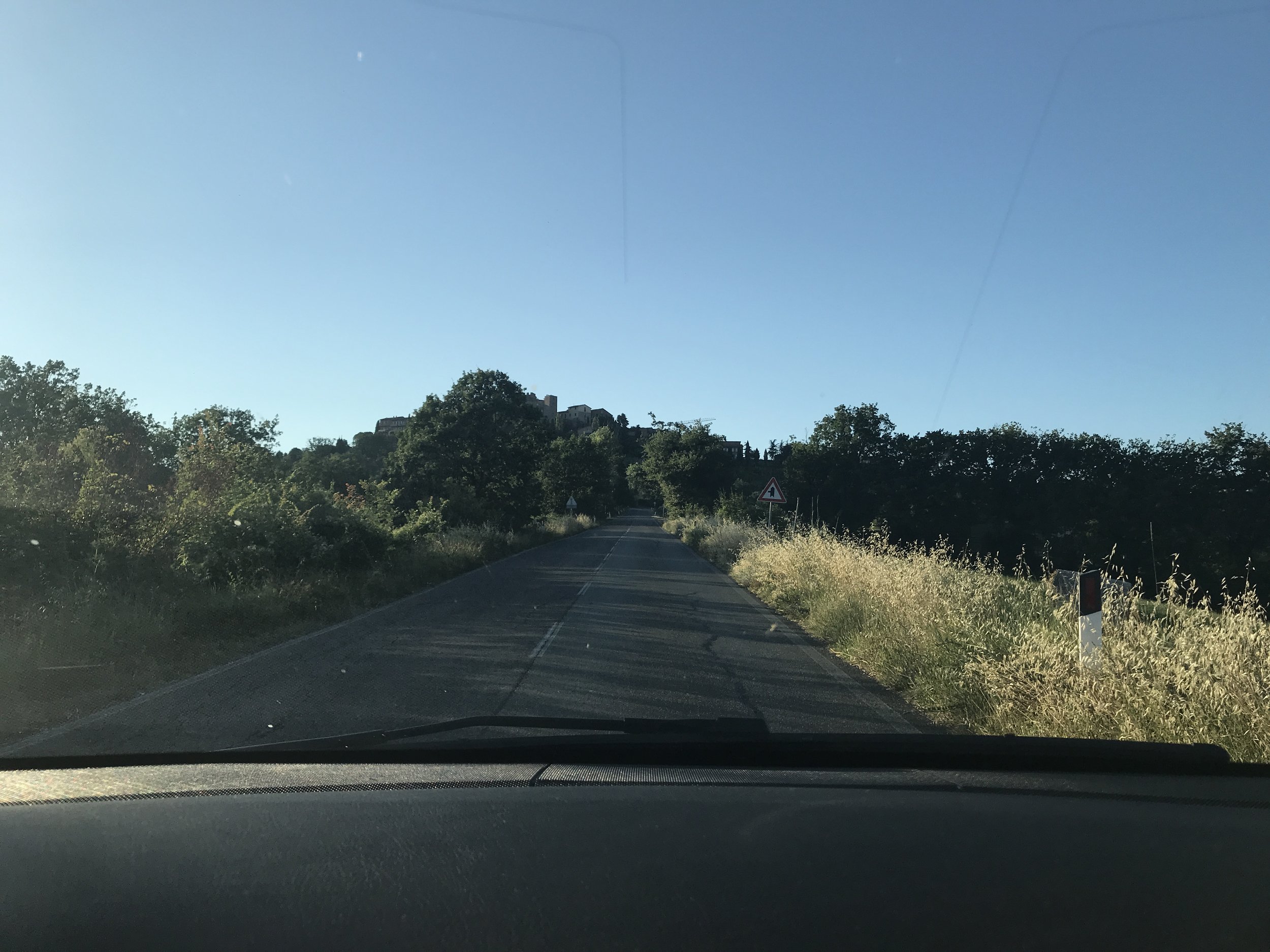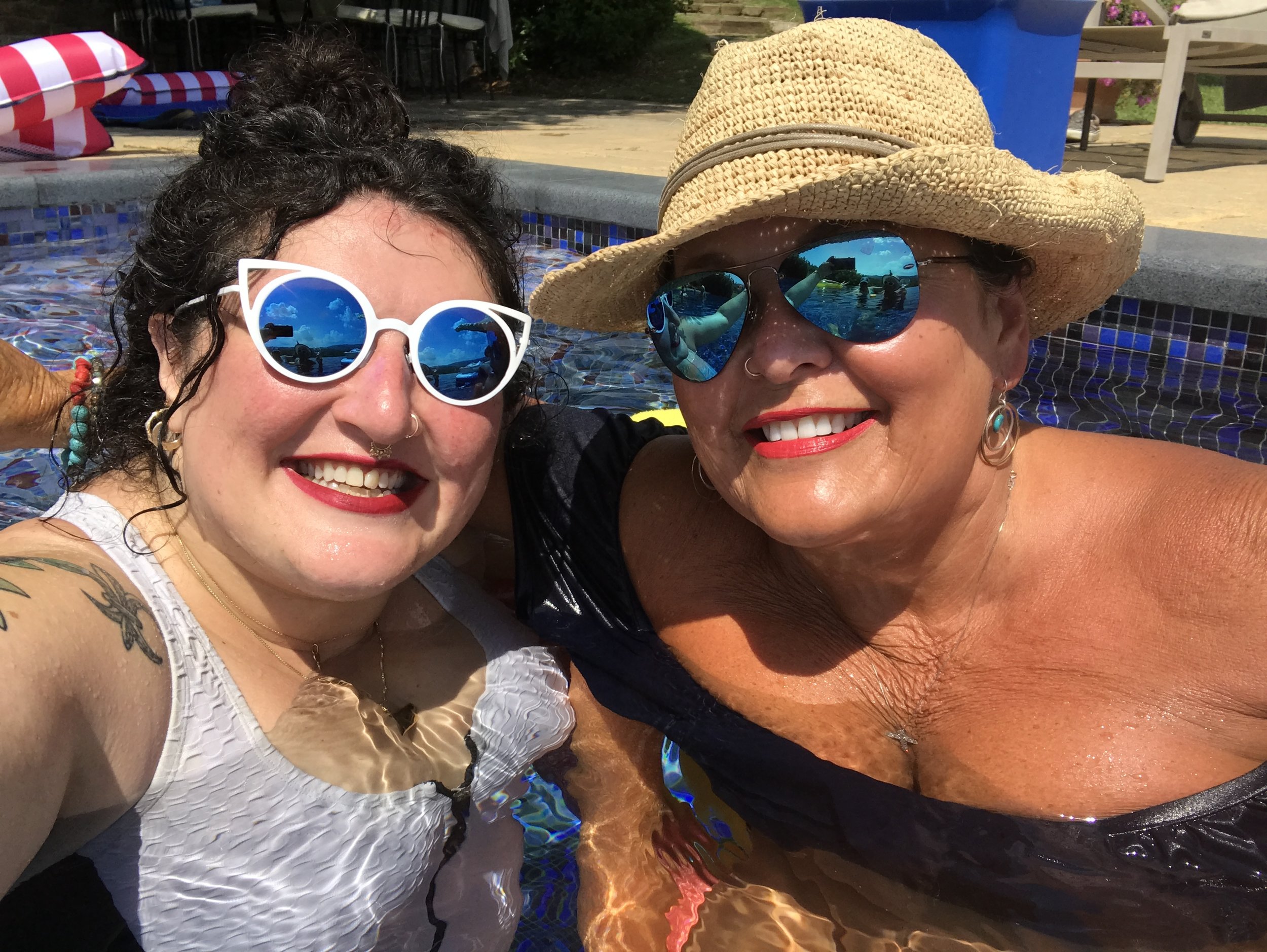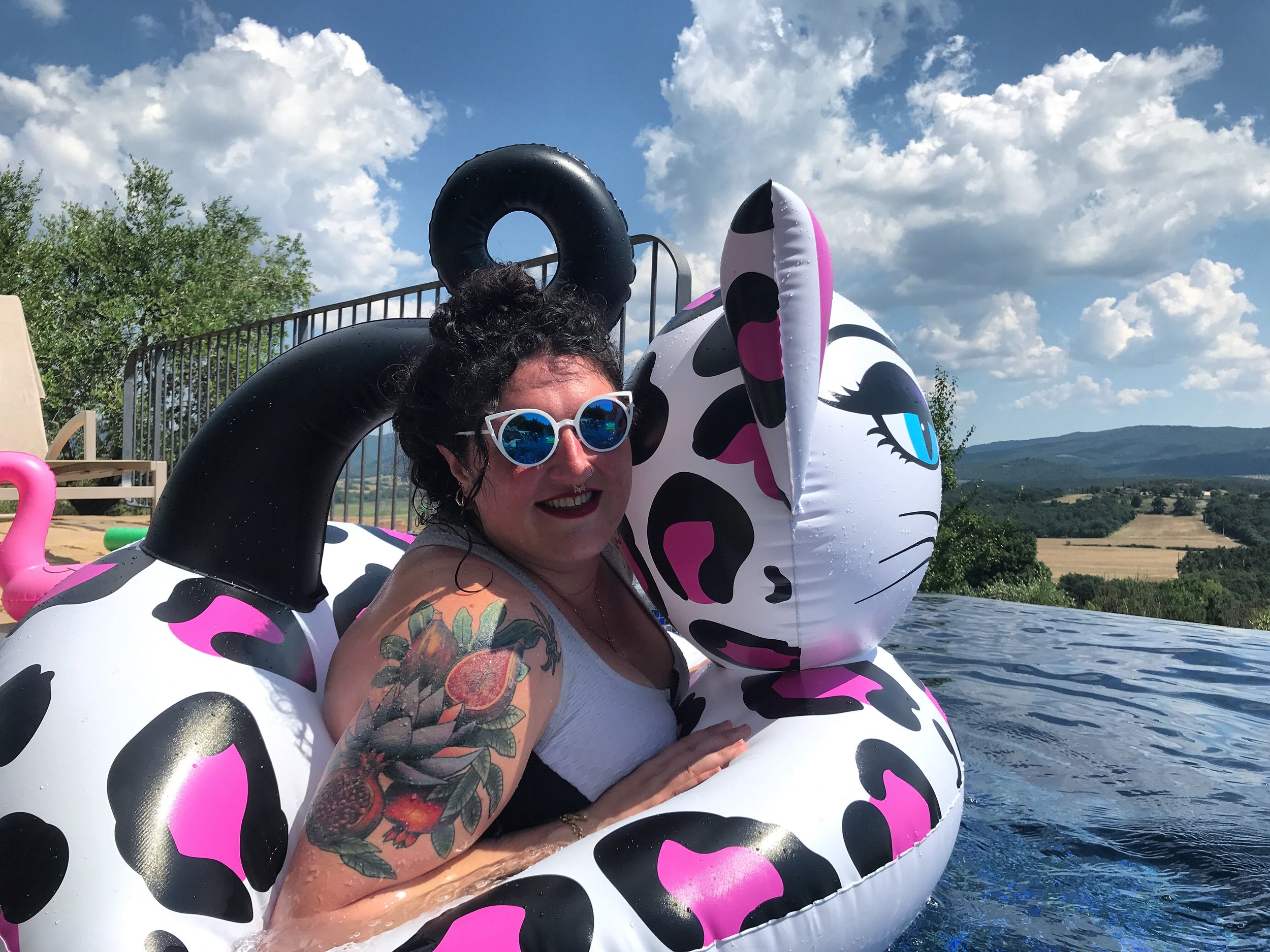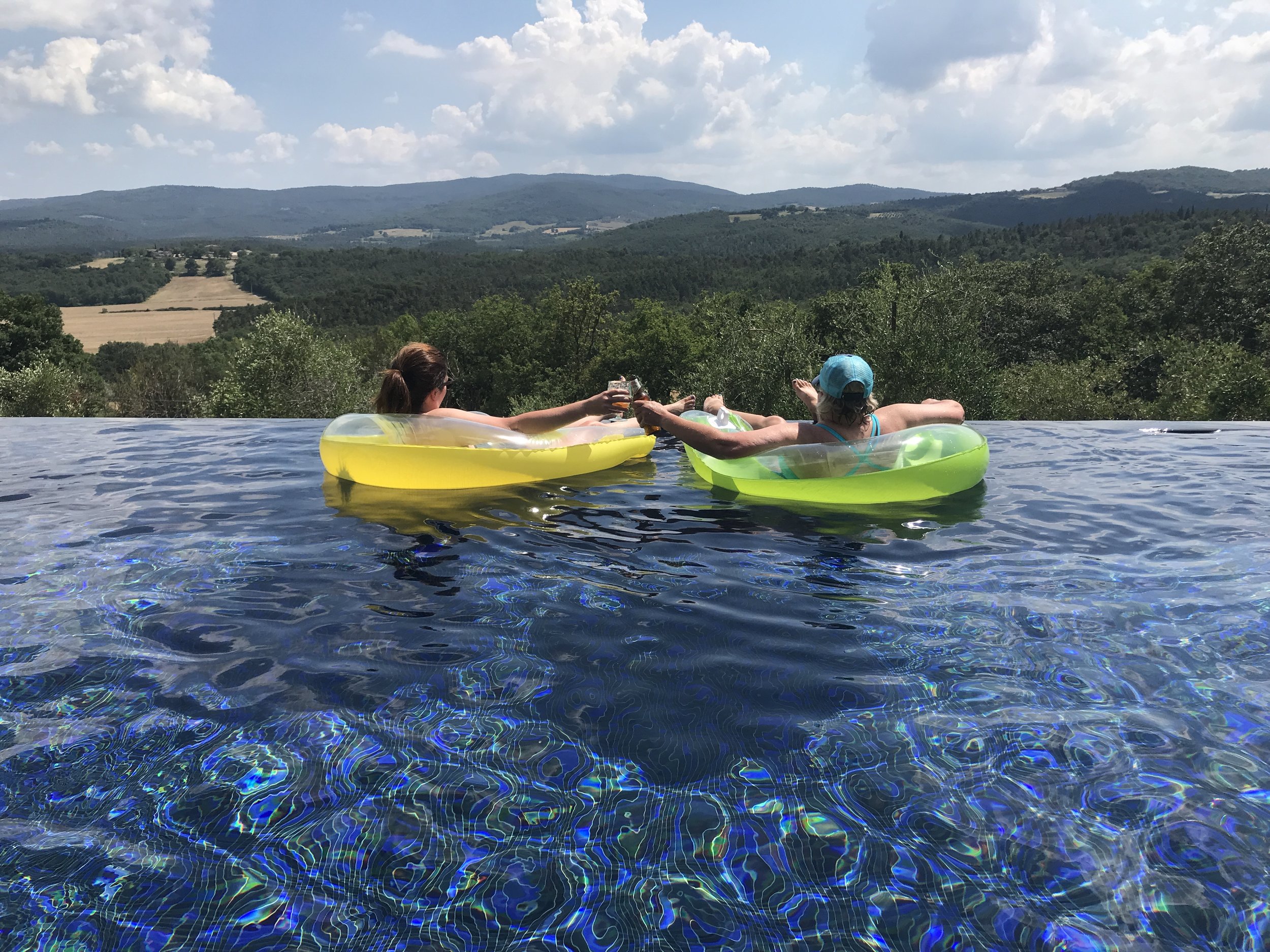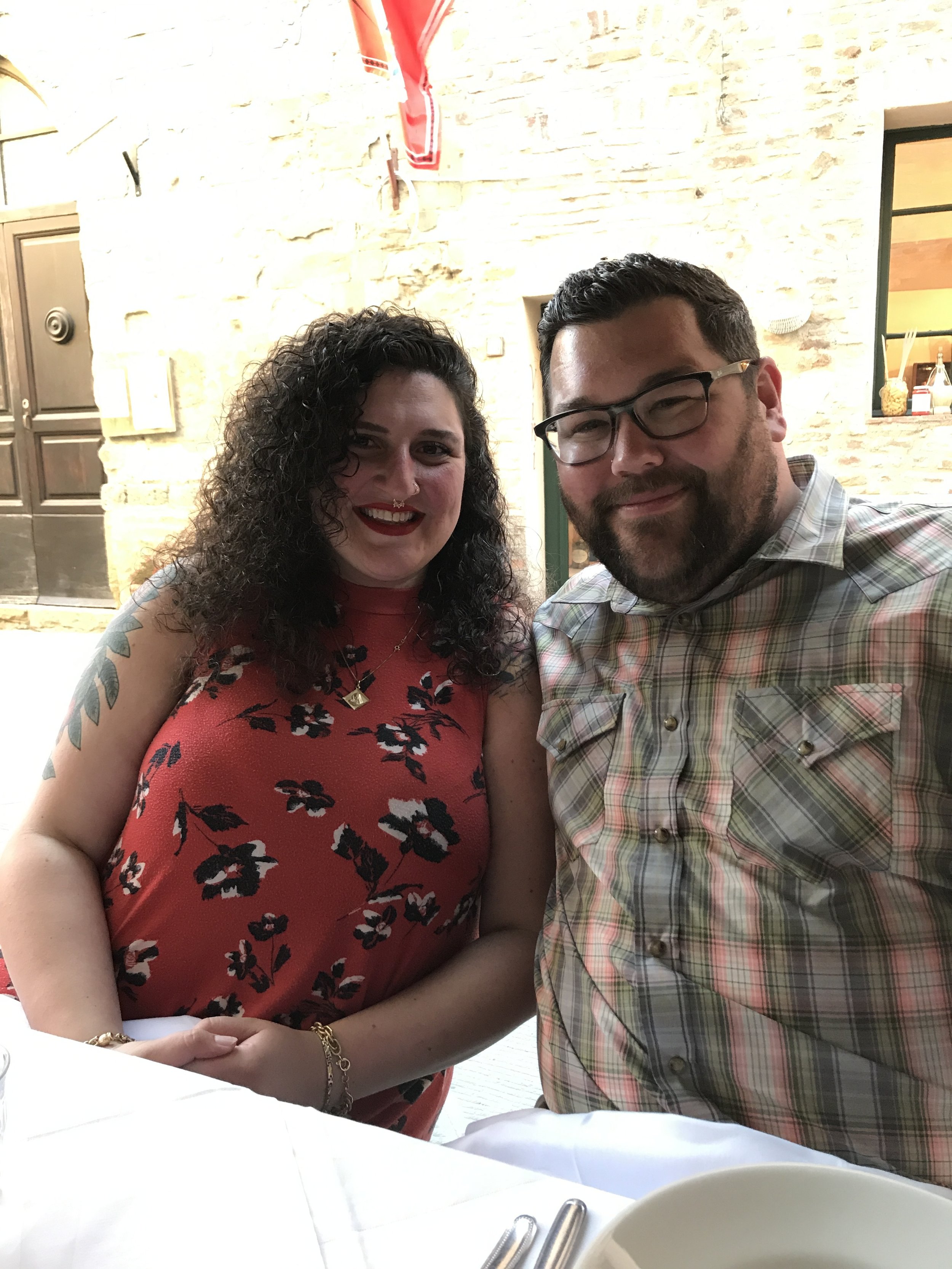 First up, we have our first two days in Tuscany. I love landing in Florence because many cities that are beautiful still aren't beautiful to land into. Florence from the sky is charming, and it warms me every time knowing that the charm is true, that the city waiting for you is filled with so much to see.
The room pictured is the upstairs of the villa at Caselllo di Casole. Out the window you can see the newly built hotel on the hill. It was a few years ago, maybe four, but it still feels so new every time I go up (The facilities and views are unbelievable).
Pool days are probably all of our favorite thing about La Casa. The first day we usually reserve to stay home and take full advantage and adjust to the time difference, but I'm pretty sure we'd all stay home the whole trip given the chance!
Sam and I are sitting outside of Osteria del Caffè Casolani, the gem of Casole d'Elsa. Every night Lani cooks an incredible four course meal, and any night you come, the meal she made is the meal you eat. Lani's family helps run the restaurant, and as you sit and watch the small town close up shop and come out to play, it becomes harder and harder to leave. You linger for gelato, you watch the local children run up and down the narrow streets. Walking back to our car from Casole d'Elsa was the first time I saw fire flies. Considering the fairy tale charm of the place, the magic of it was not lost on me.
Come back tomorrow for our next few days in Fonterutoli, Pisa, and San Gimignano!