Fonterutoli! We toured the winery and facilities of Castello di Fonterutoli, the history of which is definitely worth learning about. What I love most about wineries in Italy, wineries like this one, is that so many of them are running on property that was developed hundreds of years ago, in restored villages, monasteries, and farming communities.
The big open plaza has covered valves that are opened during harvest. The vats are brought over the openings, which connect to wine vats underground. The barrels shown at the lowest level of the caves are where the wine is aged. The natural spring and cave wall is the back wall of that lowest level; it was built that way to naturally regulate the temperature and preserve the natural springs found during building.
After the tour and wine tasting, we had lunch at the estate's restaurant, and it was a garden dream.
The winery tour was our outing for the day, so when we went home to La Casa we had a pool day and dinner up at the terrace. I'm currently in grad school at National University, so the last picture is just my homework selfie while everyone else had dinner.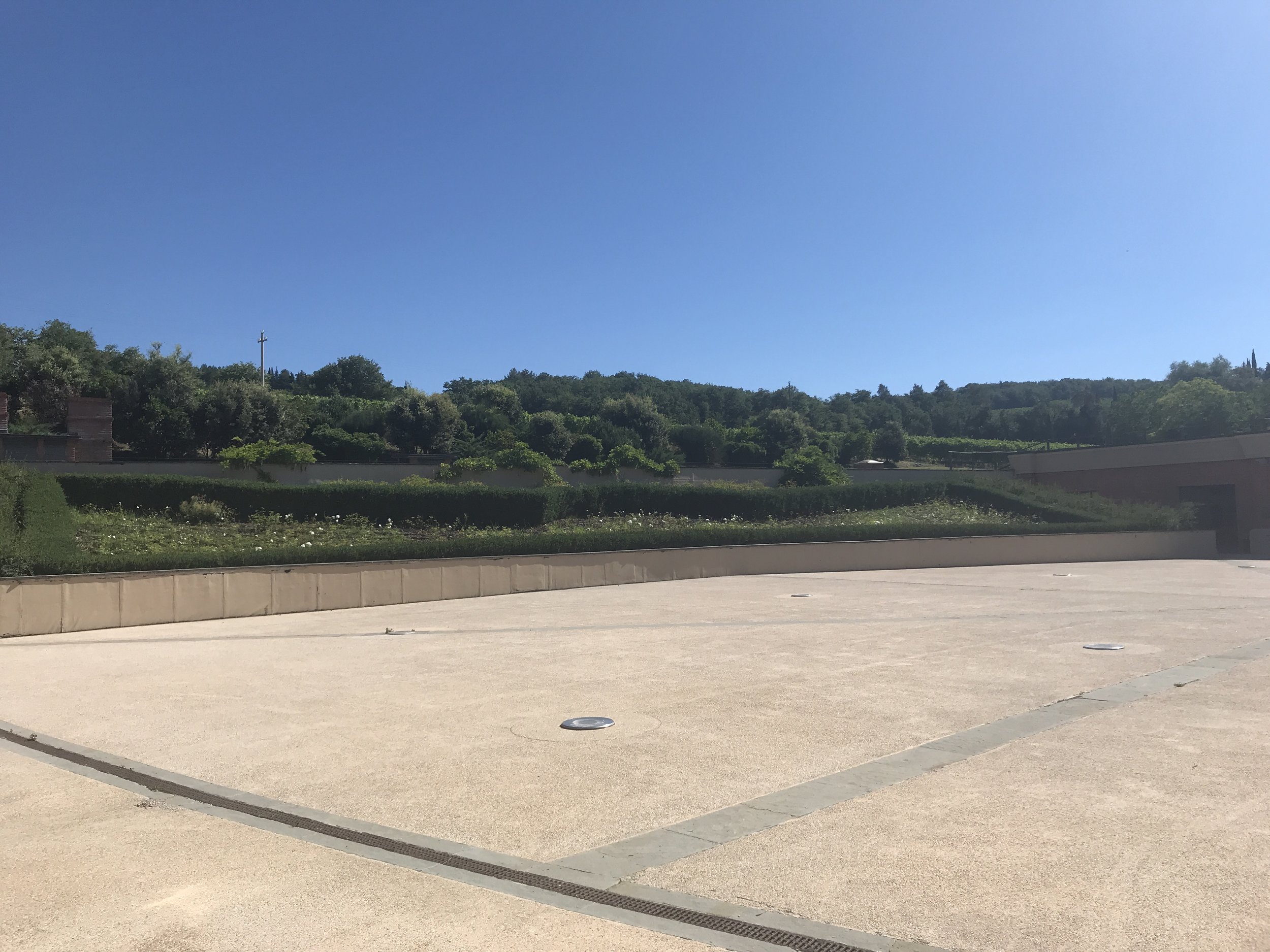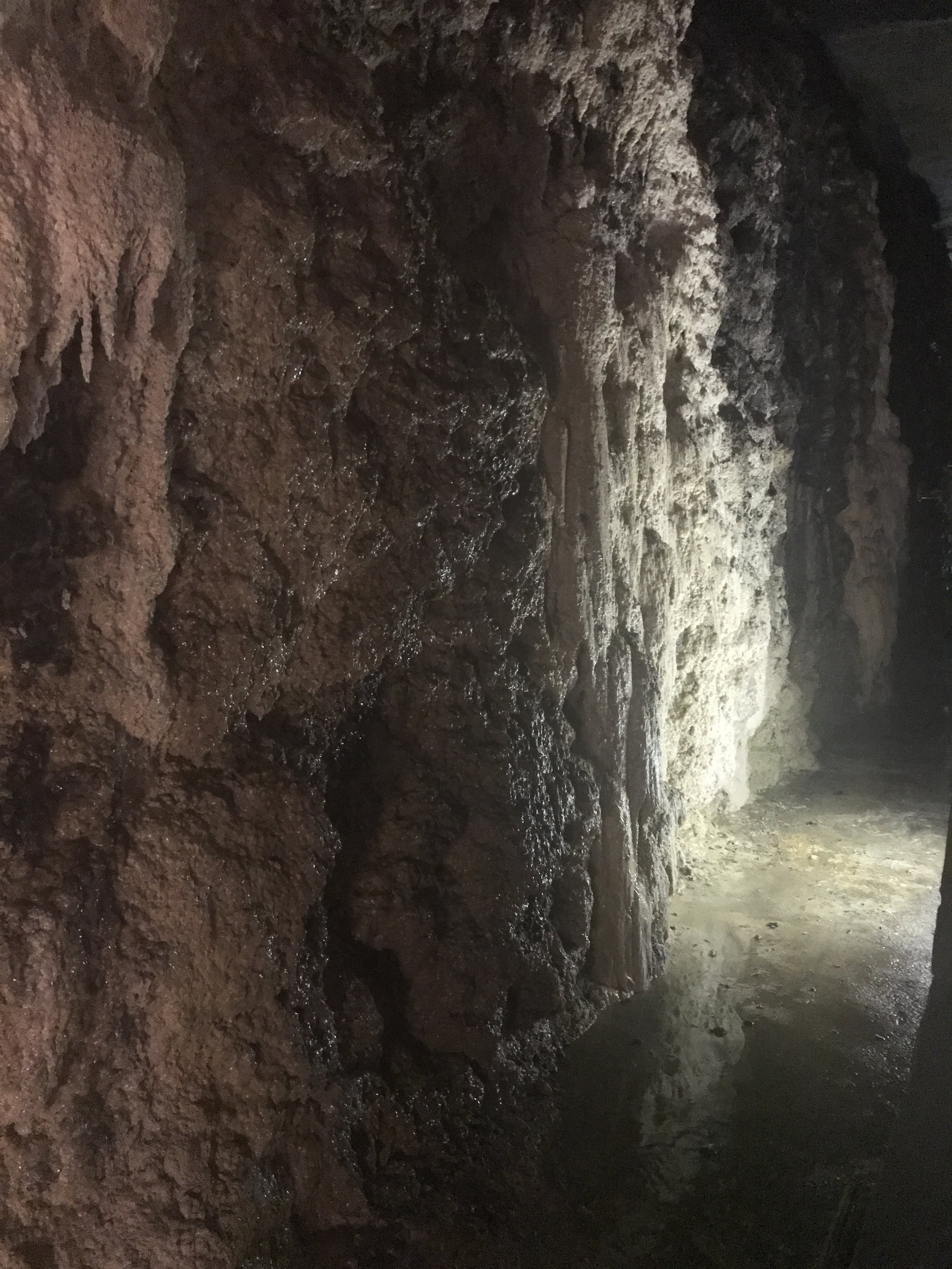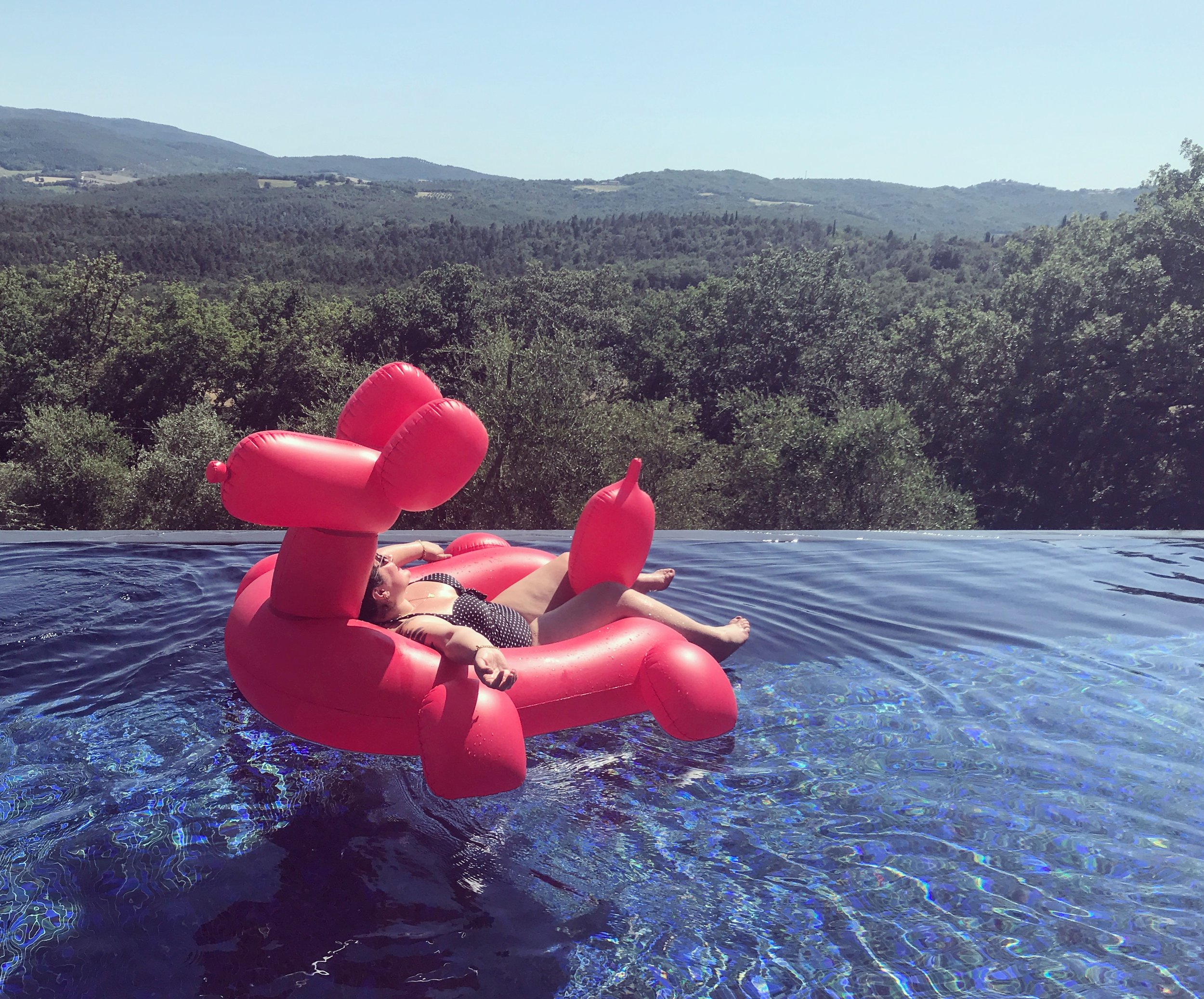 The next day was Pisa! I had never been before and I was so excited! It was a sweet simple day; we walked the Square of Miracles and took our Pisa pictures. The shops and cafes on the side streets off the square were so busy, and there's a cruise port in a nearby city that offers tours into Pisa, so it likely stayed busy throughout the summer despite the heat. The cathedral and tower tours are supposed to be incredible, but I was on a mission for water when my family went into the cathedral and I honestly gave up after I saw the ticket line. I wasn't going in the tower anyway, because it leaned! And I have a heights thing, so I kept my feet happily on the ground. After we all split up and explored the area for a few hours, we met for lunch at La Taverna di Emma, which was delicious and fresh. The server was so kind and hospitable, and she actually ended up being one of the owners! After she helped us order and we ate SO MUCH of their amazing pastas, she invited us to the kitchen they have next door, and introduced us to her husband, the other owner. Emma is their daughter. I gasped and aw-ed enough for all of us, don't fret. Their hospitality was as sweet as their story, and it was a true joy being taken over to see where they preserve all their meats and make their pastas and breads. Go visit them if you can, all the info is on their TripAdvisor linked above!
We still got home from Pisa with enough time to get in the pool! My amazing bathing suit is from Rue 107, a size inclusive, ethically made clothing line I absolutely love and secretly horde. Completely unrelated, maybe, but I get asked a lot about my bathing suits, so the link I've included to their site is also my referral link. You get 20% off, and so do I! For future reference I'll add this link to my About Me section as well.
After Pisa we went to San Gimignano. We come here every year, I'm pretty sure it's everyone's favorite, it never gets old, and it never stops surprising you. Before entering the ancient fortress walls we went into an incredible leather shop just to the right of the gates, Namsce Bazar. The man there was a character out of such a romantic book! The pictures in his shop were all of his family, of him leather working in different decades of his career. I watched him hand press his logo into the leather after adjusting the sizes of the belts we bought; I was so taken that I asked if I could record him working, you can find it on my IGTV.
We always eat at the same place for lunch, Ristorante Belsoggiorno. There are no words to describe the view from their dining area and their food is incredible. Not to mention, the staff are so kind! There's such a sweet charm to seeing familiar faces in a place that's not technically familiar.
Next week I'll finish up our trip, including pizza night, Volterra, Siena, and Florence. I strongly encourage you to look into the reviews of the places I'm sharing. The experiences are unique, unforgettable. There is a romanticism written into the bones of people like me, it thrills me and breaks my heart so often in Italy. It's never the same experience, even when many of the places stay the same. There are many places I didn't have the space to include, so please don't hesitate to ask me for recommendations. I'm fairly familiar with most of the Tuscan region and would be happy to learn with you about the places I'm not familiar with. Happy travels!